Held
14th & 15th September 2023
Location
Elegance, Col 3 & Steps, Col 7
What is SwivelHack?
SwivelHack 2023 is a journey of innovation. As Swivel's first hackathon, it will unite creative minds, foster collaboration, and turn brilliant ideas into impactful solutions. Tackle real-world challenges, embrace cutting-edge tech, and ignite change in the world of technology. Join us and shape the future and redefine possibilities at SwivelHack 2023. 
Benefits and Opportunities
Level Up Your Skills
SwivelHack presents an exceptional chance to elevate your skills. Engage with fellow tech enthusiasts, share insights, and glean wisdom from seasoned IT mentors. Amplify your problem-solving abilities within a collaborative tech ecosystem that empowers growth.
Summon Your Squad
Form teams with fellow participants, or join an existing team, to work collaboratively on exciting projects. Experience the power of teamwork, exchange knowledge, and create something remarkable together. 
Jump Over Hurdles
Challenge your capabilities by tackling authentic real-world issues. SwivelHack delivers a variety of problem statements, enabling you to demonstrate your creativity, critical reasoning, and forward-thinking solutions.
Collaborate with Leaders in Innovation
SwivelHack offers an exclusive opportunity to engage with accomplished professionals and industry experts. Dive into impactful discussions, seek guidance, and glean invaluable insights into the realm of hackathons from those who have charted their course to success. 
Meet Our Team
Swivel Group is guided and driven by the energy, innovation, and desire to make a difference, that our talented and globally recognized leadership team brings to the company from their diverse experiences.
Our Founders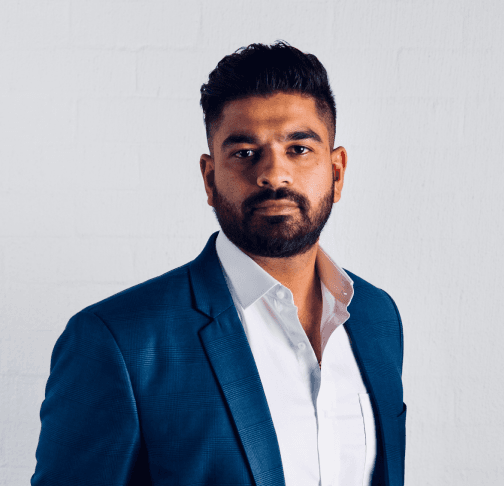 Shanil Dissanayake
CEO / Co-Founder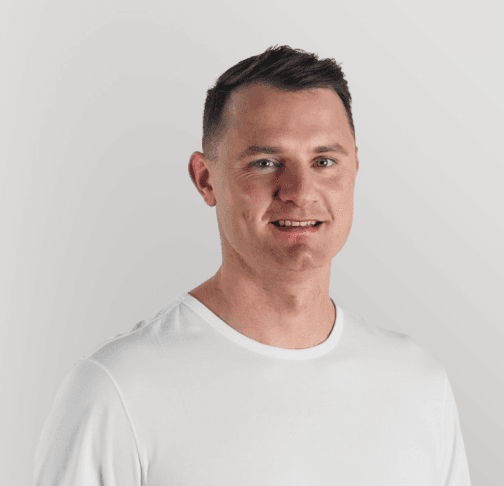 Dmitry Loukine
CGO / Co-Founder
SwivelHack Committee 2023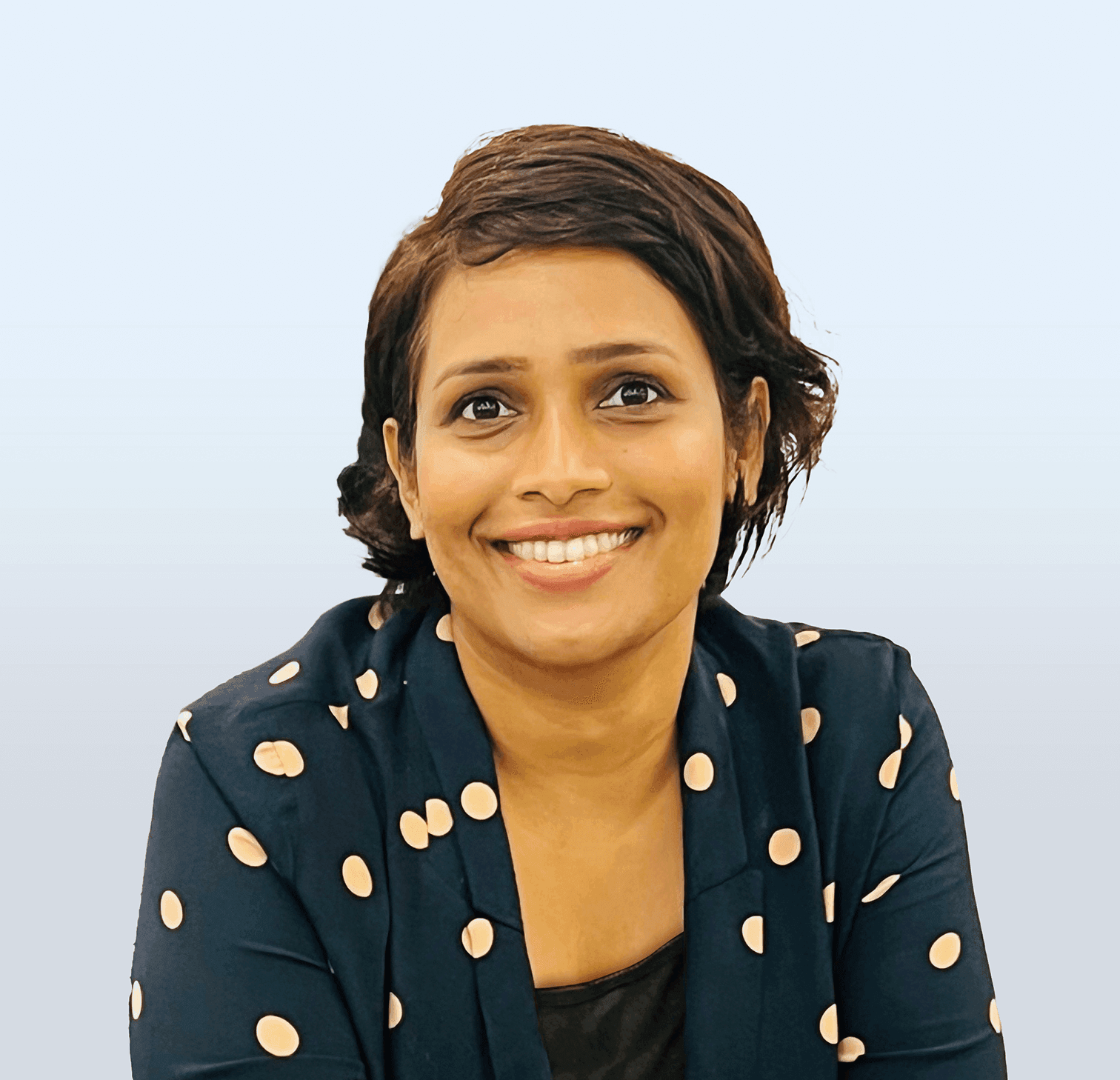 Romani Rupasinghe
Vice President - Engineering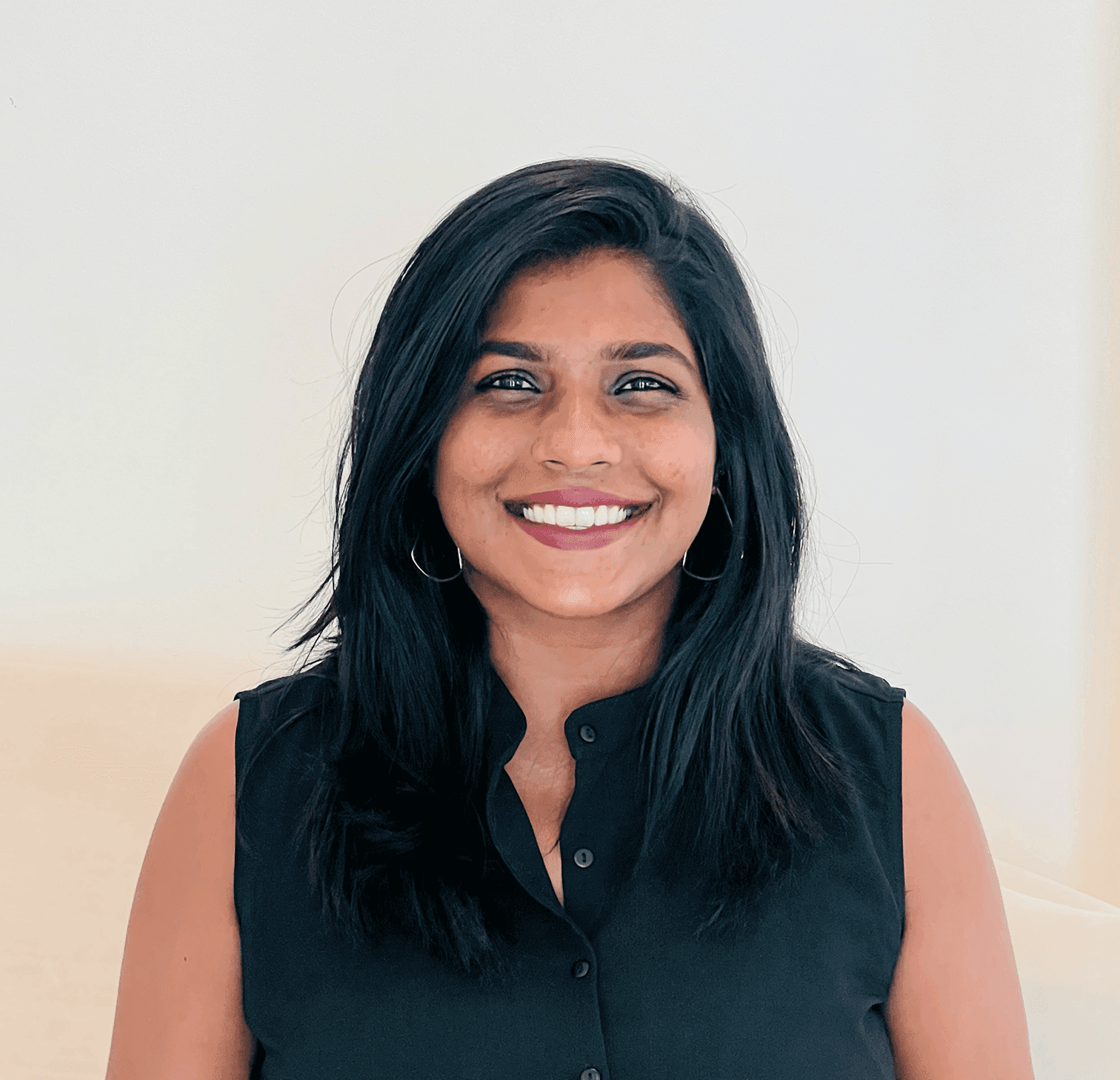 Natlie Jackson
Committee Member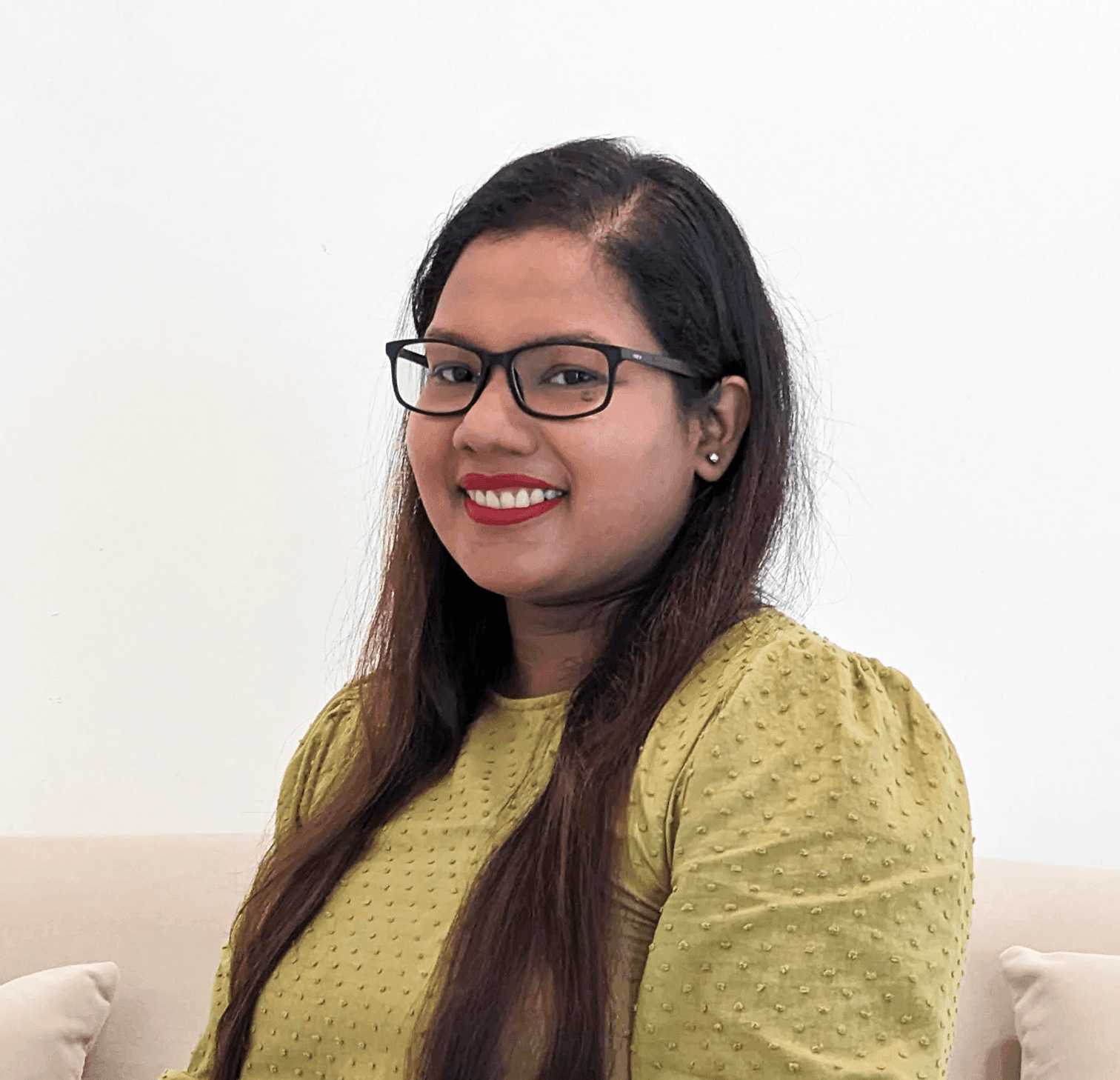 Sanduni Mendis
Committee Member
SwivelHack Themes
In order to bring in the best in innovation and upcoming trends, our committee looked at the most pressing requirements and creations that are the need of the hour before presenting the participating hackers with the following themes:
Innovations in
e-Learning
Craft revolutionary POCs (Proof of Concept) that reshape e-learning encounters. This encompasses forging interactive, tailored learning hubs, AI-driven tutoring or mentoring frameworks, and immersive gamified educational applications. 
Sustainable Technology Solutions
Create POCs that champion sustainability and tackle ecological hurdles. These spans designing energy-frugal apps, waste management innovations, intelligent transit systems, and tools to gauge and curtail carbon footprints.
Next-Gen SEO and Digital Marketing
Delve into the dynamic field of SEO and digital marketing. Task them with creating POCs that harness AI, data analytics, and automation to enhance search engine optimization, elevate digital advertising tactics, and propel precise customer engagement and conversion strategies. 
Automation and Efficiency
Streamline operations and amplify efficiency via automation. This encompasses conceiving tools, bots, or workflows that mechanize repetitive assignments, refine resource distribution, and boost output across diverse sectors. (Caters to non-tech staff who prefer forming their own teams.)
Innovative ChatGPT based Applications
Motivate teams to delve into the capabilities of ChatGPT and natural language processing. Challenge them to craft POCs employing ChatGPT for customer support, virtual assistants, language translation, content creation, or any inventive use that harnesses conversational AI.
Data Analytics and Forecasting
Present teams with the challenge of crafting POCs that utilize data analytics and predictive methods to steer business insights and choices. This encompasses devising predictive models, forging data visualization tools, or constructing frameworks for live data analysis and reporting.
Winners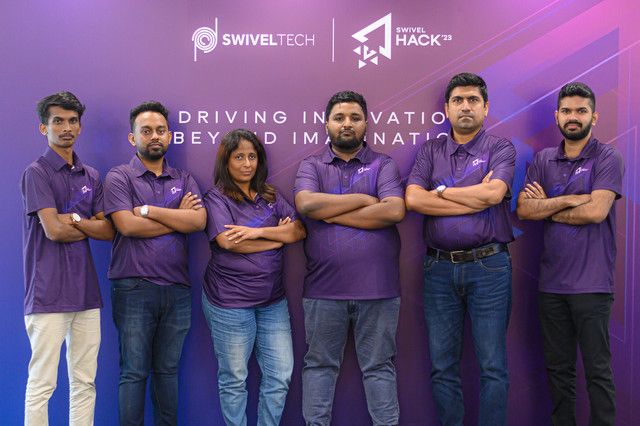 Winner
Congratulations to Team Hive, whose brilliant and innovative idea earned them the Winner position at SwivelHack 2023, held on the 14th and 15th of September, 2023.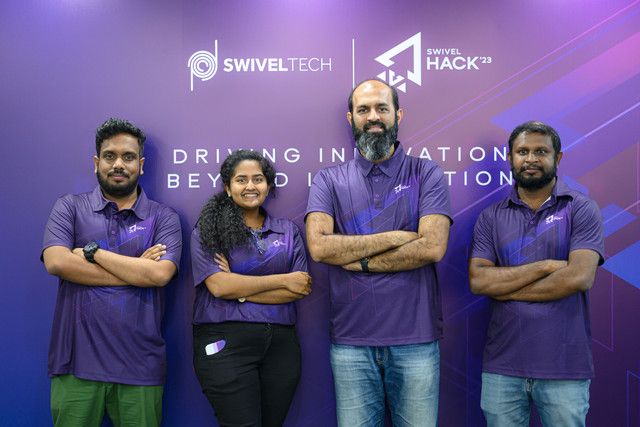 Runner-up
Congratulations to HackWizards, whose brilliant and innovative idea earned them the Runner-up position at SwivelHack 2023, held on the 14th and 15th of September, 2023.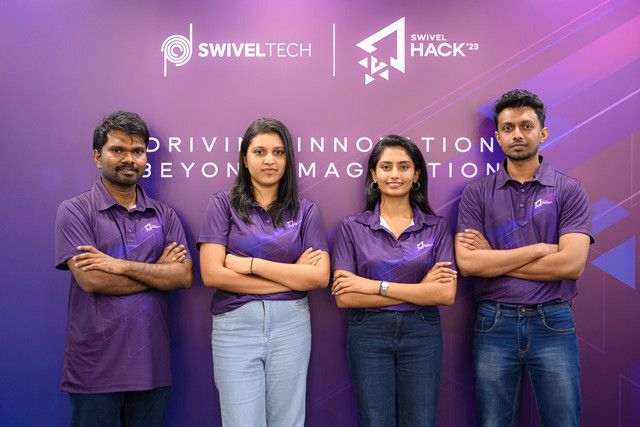 2nd Runner-up
Congratulations to We-Push-To-Prod, whose brilliant and innovative idea earned them the 2nd Runner-up position at SwivelHack 2023, held on the 14th and 15th of September, 2023.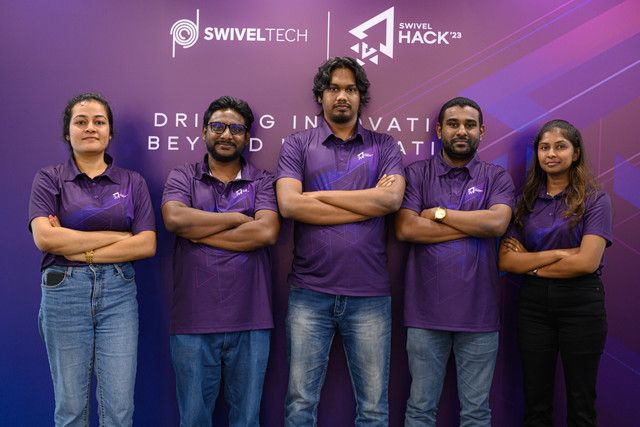 Director's Choice
Congratulations to Falcon, whose brilliant and innovative idea earned them the Director's Choice at SwivelHack 2023, held on the 14th and 15th of September, 2023.
Frequently Asked Questions (FAQs)
Who can participate in SwivelHack 2023?
SwivelHack 2023 is open to all individuals with diverse backgrounds and skill sets within Swivel Group. Whether you're a developer, designer, or marketer, or have a passion for technology and problem-solving, you're welcome to join us in this exciting event for the staff.
When and where is the hackathon taking place?
On the 14th and 15th of September from 8.30 a.m. onwards at the following locations: Elegance, Queen's Road, Colombo 3 and Steps, 30 Kumaratunga Munidasa Mawatha, Colombo 7.
What are the eligibility criteria to participate?
The hackathon is internal and open to all staff in SwivelTech. Swivel Group staff from non-technical backgrounds are welcome to participate too. You need a team of 5 to be eligible.
Can I participate as an individual, or do I need to form a team?
You must form a team of minimum 5 members. If you are unable to find a suitable team, reach out to the SwivelHack Committee.
Do I need to be an expert to participate?
Not at all! SwivelHack 2023 is designed for participants of all skill levels. Whether you're a seasoned professional or new to the field, the hackathon provides a platform to learn, collaborate, and innovate.
What should I bring to the hackathon?
Bring your laptop, chargers, any necessary software, personal items, and anything else mentioned in the hackathon guidelines.
What programming languages or technologies are allowed?
All programming languages and non-code projects are welcome. Play to your strengths!
Can I start working on my project before the hackathon begins?
Pre-work is allowed. However, keep in mind that the judges will also be judging the core work you are able to complete in the 2 days of the hack. Good luck!
Interested? Let's talk!
Send us a message